CAPSULE REVIEW
Director Ron Howard finds his footing again in this riveting drama about the rescue of 13 members of a Thai soccer team who get trapped for 18 days when rainwater floods the cave they are exploring. If the story sounds familiar, it should, considering the film is based on true events from July, 2018, which garnered international attention and was the subject of the National Geographic documentary, The Rescue, one of the best films of 2021.
Although you may know the story, and you know how it ends, there is no shortage of tension and drama in Thirteen Lives, a riveting examination of human tenacity, courage, determination and survival that is surprisingly low-key and no-frills, despite having two movie stars at the center. Colin Farrell and Viggo Mortensen play two British cave divers who offer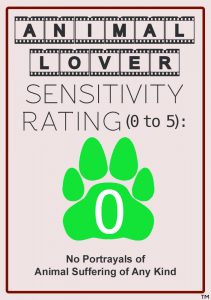 their assistance to the Thai army when they feel that their SEALs, despite their training, may not have the skills that would be needed to attempt such a complicated rescue. Not knowing if the 12 boys and their coach are even still alive, the British divers undertake the treacherous and difficult task of navigating a labyrinth of underground caves, connected by narrow passageways, filled with rushing, murky water, miles long. And even if they do find them alive, the bigger challenge would be how to get them out safely.
The story itself is heart-pounding (and heart-tugging) enough, so Howard allows the actors to stay subtle and nearly fade into the background, never pulling focus for the audience from the dire circumstances of the situation. Perhaps because most audiences already know how it ends, Thirteen Lives is the most compelling in its building up of the story of the rescue itself, from the dizzying logistics to the amount of participation and leadership (or lack thereof) provided by local and federal governments. It would have been so easy for this to have drowned in melodrama (pun intended), but, luckily, Howard avoids the mistakes of oversentimentality that doomed his previous film, Hillbilly Elegy, and delivers a matter-of-fact, expertly made and well-acted film that allows the story to be the star.
Thirteen Lives is currently streaming on Prime Video.