I know it's hard, not being able to go to the movie theatres, but don't despair! There are still many great movies available to watch at home, via your favorite streaming sites.
Here's my helpful list of some of the movies worth your while, in case you're looking for something to watch tonight:
DRAMAS:
The Trial of the Chicago 7 (coming October 16) (Netflix)—
Based on real events and people, this is an excellent ensemble drama from Aaron Sorkin about the controversial trial of the men accused of inciting the riots outside the Democratic Convention in Chicago in 1968. Stars Sasha Baron Cohen, Jeremy Strong, Eddie Redmayne, Joseph Gordon Levitt and Frank Langella. If you care about the Oscars, watch this one early.
Da 5 Bloods (Netflix)—Director Spike Lee's biting and emotional drama about four Vietnam vets who return to the country to collect treasure they hid when they were fighting there. The acting is phenomenal, especially Delroy Lindo, who will be remembered at Oscar time. As for Spike Lee, I didn't love it as much as BlacKkKlansman, but Da 5 Bloods is really, really good.

I'm Thinking of Ending Things (Netflix)—If you don't know Charlie Kaufman's work, you need to be warned: his movies are weird. If you do know and like his work or are brave enough if you don't, this movie will reward you with an intense, bizarre and mind-bending drama about one man looking at his life through the lens of a failing relationship. It features absolutely brilliant performances by Jessie Buckley, Jesse Plemons, Toni Collette and David Thewlis.
The Boys in the Band (Netflix)—
An adaptation of the seminal '70s play about a group of gay men who get together for a birthday party in New York City. The play still holds up, even with dialogue that truly feels fifty years old. For me, the best part is the fact that EVERY actor in this movie is openly gay. Love it.
7500 (Prime)—A drama/thriller about a pilot (Joseph Gordon Levitt) whose plane is hijacked by Middle Eastern terrorists. A slightly worn and unwelcome concept, but the movie is suspenseful, tense and better than watching reruns.
The Vast of Night (Prime)—A really good Twilight Zone-esque drama set in a small town in the '50s. Gorgeous and evocative, this will be worth your time to seek out.
Blow the Man Down (Prime)—An indie thriller set in a small fishing town in New England, this movie is about two sisters who cover up a crime and stumble upon the town's dark underbelly. Written, directed and starring women, this one is fun and well made.
The Assistant (Hulu)–
A quiet film inspired by the #MeToo culture, this movie follows a woman played by Julia Garner (Ozark) through the course of her day as an overworked and underappreciated assistant for a sexist and abusive movie producer boss. Garner is stellar and this film is eerily uncomfortable to watch but too important not to.
The Way Back (Hulu)—Ben Affleck stars as an alcoholic former basketball star who gets one last shot at redemption when he's asked to coach his alma mater's high school team. It does feel and look a lot like Hoosiers, but Affleck's performance is worth giving this one a shot.
The Devil All The Time (Netflix)—If Charlie Kaufman isn't weird enough for you, this movie is for you. Starring Tom Holland and Robert Pattinson, don't be fooled by the adorable star power. This movie is DARK and twisted—and NOT for animal lovers. It's about how religion perverts some sinister characters in a postwar backwoods town. Not for the feint of heart, but if you like meaty, dark dramas with intense themes, run, don't walk to this one.
COMEDIES:
Palm Springs (Hulu)—
My favorite film of the year so far. Adam Samberg plays a man who can't stop living the same day over and over in this wild, unpredictable and THOROUGHLY charming movie that I will personally be mad at you if you don't watch.
The Half of It (Netflix)—My second favorite film of the year so far. A heartwarming romantic comedy about a teenage girl who doesn't fit in (of course), but it's all the most expected elements done in the most unexpected ways. John Hughes would be so proud.
Eurovision Song Contest (Netflix)—A spoof of the popular European song competition (don't worry if you have no idea what that is), written and starring Will Ferrell. While this movie has way too much Will Ferrell being not very funny, the rest of it is hilarious, especially Rachel McAdams and Dan Stevens.
DOCUMENTARIES:
A Secret Love (Netflix)—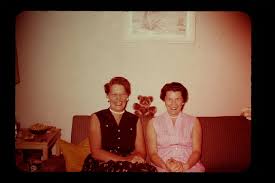 A powerful and moving look at a longtime lesbian couple who are faced with making some tough decisions in their old age. Most interesting of all is the look back at how they were forced to live in the closet for decades and how their coming out changed their lives.
Crip Camp (Netflix)—Back in the '70s, near Woodstock, there was a camp for teenagers with disabilities. This documentary introduces you to the vibrant, colorful and outsized personalities, both campers and counselors, who were a part of this remarkable, revolutionary place.
Kiss the Ground (Netflix)—Feeling pessimistic about the world in 2020? This documentary dials up the hope by laying out a plan for combating climate change that actually might work. Necessary viewing for all humans who inhabit planet Earth.
ACTION:
Birds of Prey (HBO)—I know, I know, you might not like those superhero movies. And I know Suicide Squad was a disaster, but Warner Bros figured out the best part of that movie and gave her her own movie. Directed by Cathy Yan and starring Margot Robbie as the insanely entertaining Harley Quinn, Birds of Prey is the most fun you'll have at the movies this year. I know that's not saying much, but give it a try. It's NOT the same old thing.
The Old Guard (Netflix)—Charlize Theron playing an immortal mercenary? C'mon, you know you want it.
FOR THE WHOLE FAMILY:
Enola Holmes (Netflix)—
Stranger Things star Millie Bobby Brown stars as Sherlock Holmes's underappreciated younger sister who has some sleuthing of her own to do after her mother disappears into thin air. Utterly charming and magnificently entertaining, this one will make everyone happy.
The Peanut Butter Falcon (Prime)—One of the most unheralded films of last year, this film is sweet, emotional and uplifting. Zack Gottsagen, an actor with cerebral palsy, plays Zak, an adventurous young man who dreams of being a professional wrestler and goes on the run from his care home to make it happen. When he runs across Tyler, played by Shia LaBeouf, a down-and-out man who needs a bit of luck of his own, the two become fast friends and turn their journey into a life-changing adventure for both men. Besides being well made and entertaining, this is perhaps Shia LaBeouf at his absolute best.