I've never been one to love movies that feel like plays. I always feel like there is something missing without the wide vistas, dramatic cinematography, big casts and multiple settings. Most movies that feel like plays, or are actually based on plays, are set in a single room with a few actors and it always felt too enclosed, like the medium wasn't being used to its full potential. Of course, with COVID restrictions in the past couple years, there have been many more films that were forced to be very insular, small and narrowly-scoped, much to my chagrin.
But, then again, there has been at least one film in each of the past three years that has blown my theory to bits: The Father (2020), Mass (2021), and Good Luck to You,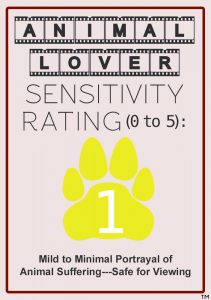 Leo Grande (2022) are all films that are small–in scope, setting and cast size–and yet are absolutely fascinating and intriguing explorations of the human spirit, soul and conscience, more than making up for their lack of physical movement or expansive cinematic movement.
And now comes a film that may finally rid me of my bias altogether, a nearly perfect film that feels incredibly like a play, while still managing to feel like a widescreen, gorgeous, cinematic achievement of the highest degree. And this kind of duality can only come from the mind and talent of writer/director Martin McDonagh, who has found all the beauty in language that many think is theatre's exclusive domain, while also creating a true cinematic experience that is second to none. The film is called The Banshees of Inisherin, and I suggest you start practicing how to say it, because it's going to be in the conversation all the way to Oscar night on March 12.