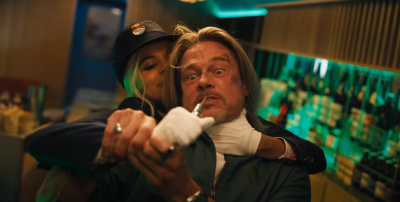 Director David Leitch's first feature film was Atomic Blonde in 2017, followed by Deadpool 2 in 2018 and then Fast and Furious Presents: Hobbs and Shaw in 2019. Of course, he also did a Celine Dion music video in there, too, but let's focus on the movies. As one can tell from his first three movies, Leitch has a style, one greatly influenced by his background as a stuntman and a martial arts expert, one that can easily be described as—how I shall I put this—insane. Each of his films are manic, high octane, ultra violent, darkly comic and action-packed fight fests, with tons of guns, car chases, dizzying camera movements and over-the-top performances that cater to those audiences who not only wish to escape the real world, but wants to kick it in the nuts as it leaves.
Now I sort of liked Atomic Blonde, mainly for the late '80s Berlin setting, Charlize Theron's fantastic performance and the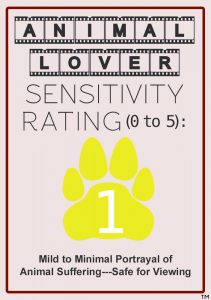 killer soundtrack, but Leitch's style took all the fun out of it for me, as the extended fight sequences grew old and the script, with all of its convoluted plot twists, couldn't get out of its own way. But we discovered that Leitch had a dynamic style, all neon and kinetic, a kind of filmmaking that felt like a shot of adrenaline. The success of Deadpool 2 led to doing a Fast and Furious movie, which also did very well for him. But those were prized franchises with built-in audiences and already-set tones. I was looking forward to seeing what Leitch could do with another Atomic Blonde-type opportunity, a script that was borne from something original, not a sequel or a comic book film.
And along comes Bullet Train.