Whenever there is an opportunity to fictionalize a true story, especially one that's already sensational, there is an inherent danger of going over the top—subtlety is hard to achieve if the subject matter itself is already larger than life. In the case of House of Gucci, the new Ridley Scott film which stars Lady Gaga and Adam Driver, being larger than life is just the beginning. The rest is just delicious gravy.
The film begins in Italy in the early 70's, and Gaga plays Patrizia Reggiani, an ambitious young woman who falls in love with Maurizio Gucci (Driver), the heir to the Gucci fashion empire. But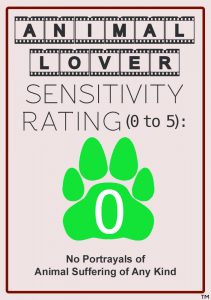 when Patrizia meets and marries Maurizio, he is merely a modest law student, with no interest in being part of the family business. However, when Maurizio's uncle Aldo (Al Pacino) pleads with Maurizio to join him in New York to run the company because his own son, Paolo (Jared Leto) is incompetent, he acquiesces. But when internal family politics begin to threaten Maurizio's rising position within the company, Patrizia's true colors and ambitions are revealed, as she manipulates everyone, including Maurizio, in order to maintain her position within the family and control over the business. When Maurizio finally sees her for the power-hungry social climber that she is, it sets off a deadly chain reaction that threatens not only the survival of the family, but the future of the family business.