Joni Mitchell's "Both Sides Now" is a key player in CODA, the new film from writer/director Sian Heder which kicked off the 2021 Sundance Film Festival. Taking the song literally, it's about seeing the world from different perspectives, and there is no better way to encapsulate CODA's themes. In a time when our differences are continuing to divide us, Heder's heartwarming film is about things that are eternally universal.
CODA refers to "child of a deaf adult," and the film's protagonist, Ruby, played winningly by Emilia Jones, is just such a person, the only hearing member of her deaf family, made up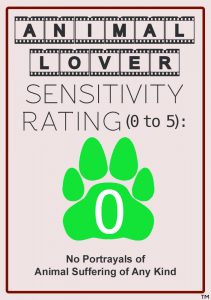 of father Frank (Troy Kotsur), brother Leo (Daniel Durant) and mother Jackie (Marlee Matlin). The family owns and runs their own fishing boat in rough-and-tumble Gloucester, Massachusetts, and they rely heavily on Ruby to be their connection to the world, as she interprets for them everywhere. But Ruby, a senior in high school, has pursuits and desires of her own, such as the crush on her class-mate Miles (Ferdia Walsh-Peelo), and her passion for singing, which makes her join the school's choir club. Encouraged to apply to the prestigious Berklee College of Music by her supportive music teacher, played by Eugenio Derbez, Ruby must decide if she will pursue her passion or stay behind to support her family, whose business she fears may not survive without her.