Broadway may be shut down, but we have had no shortage of plays and musicals on the big (now little) screen this Oscar season. Stage adaptations have been everywhere, from The Prom to The Boys in the Band and the strong Oscar players One Night in Miami, Ma Rainey's Black Bottom, and Pieces of a Woman. There are inherent limitations in bringing a play or musical to the screen, and some are more successful than others in being able to widen the scope and make an audience feel as if they are in a fully-realized world, instead of a closed set with three walls.
It is perhaps the strangest then, that the most successful stage-to-screen adaptation this season is from a first-time director, a playwright who is actually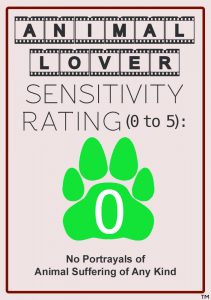 making their directorial debut. Florian Zeller is a French playwright who has had three of his films adapted for the screen, all of them in French, but he has never directed any of his own play adaptations until now, with The Father, starring Anthony Hopkins and Olivia Colman. So not only is Zeller contending with making a film in English instead of French for the first time, but he's also learning on the job how to tell a story that was designed to be told in one closed location in a way that doesn't make the film audience feel restricted. While all of the other stage-to-screen films this season have struggled with this expansion of their world (with the exception of The Prom, which had other problems), The Father cracked the code, as Zeller has delivered not only the best film adaptations of the season, but one of the most effective, moving and, dare I say, cinematic films of the year.