There are a lot of ways that a film can feel uniquely American. It can be the tone, the setting, the soul of a movie, one that resonates with rebellion, freedom, arrogance, indulgence, despair, or independence. Recently, we have seen films like Hidden Figures, 12 Years a Slave, Hell or High Water and The Wolf of Wall Street all explore different depths of American possibilities and their often-corresponding tragedies. There have been films like Wild and Into the Wild that have examined the American need for self-reflection and escape, and films like Thelma & Louise that explore all of the above. So many films have, ingrained in them, a spirit of what makes this country all of the good and bad things it is and can be. Nomadland, from writer/director Chloé Zhao, is a film that revels in that essential American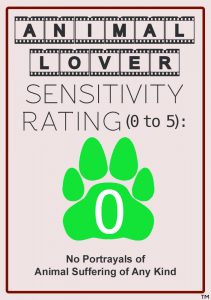 spirit, in all its strength, courage, desperation, fortitude and loneliness and it is by far one of the best films of the year.
It is somewhat ironic that a movie that feels so American is made by a Chinese filmmaker, but Zhao has managed to uniquely tap into a piece of the fabric of our country, perhaps more honestly because she wasn't born here. Nomadland is the writer/director's third film, following Songs My Brothers Taught Me in 2015 and the critically-acclaimed The Rider in 2017. Both of those films were modern and minimalist takes on the American Western genre, set in and telling the stories of people from the open plains, cowboys, ranchers and farmers. Zhao's lens, both literal and emotional, stays focused on the open country of the American West in Nomadland, a film not about cowboys or ranchers, but about a different breed of people who live off the land, those who choose to journey rather than stay put, those who make their home on the open road and in the wide, open spaces that once defined this bountiful country.