It sometimes feels as if we are all swirling through a never-ending nightmare these days, as the COVID-19 pandemic has touched nearly every aspect of human existence. Writer/director Amy Seimetz's chillingly timely new film, She Dies Tomorrow, unknowingly taps into that shared existential dread with precision. While not as can't-look-away bizarre as last year's indie horror hit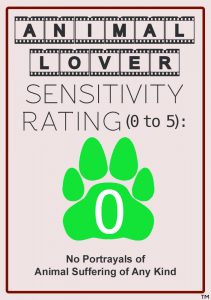 Midsommar, She Dies Tomorrow is a movie baked in similar mind-bending madness.
Kate Lyn Sheil plays Amy, a young woman who has just bought her first house. There's not much else we know about her, except that, when we meet her, she seems to be distracted or depressed, responding in the negative when her friend on the phone asks if she's alright. When her friend, Jane, played by Jane Adams, arrives, Amy plainly and definitely tells her that she knows she's going to die the next day. Jane blames Amy's state of mind on the fact that she's been drinking and refuses to indulge what she perceives to be another of Amy's needy games. However, once Jane gets home, she herself becomes overwhelmed with the same certainty that she will also die the next day. As it turns out, this sense of impending death is contagious, as anyone who has it will infect everyone they come in contact with.