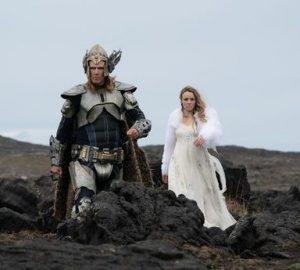 Will Ferrell has made a career of spoofing industries, having roasted everything from television news and politics to NASCAR, ice skating and basketball. His latest is a sendup of the popular European singing competition, The Eurovision Song Contest, an annual extravaganza that blends music, national pride and outrageous costumes. Known for having launched ABBA in the '70s, the contest has continued to be a hugely popular event in Europe, but seen by the rest of the world, especially in the United States, as not much more than a cheesy, over-the-top talent show. It would seem to be an easy target for satire, but, unlike other outrageous and campy things that have been spoofed, like beauty pageants (Miss Congeniality) and modeling/fashion shows (Zoolander), the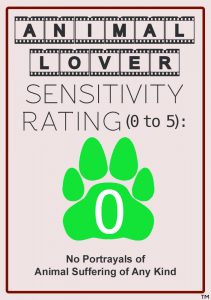 Eurovision Song Contest has a sweetness and a sincerity to it that makes it a bit harder to roast. But in the apt but perhaps overly descriptively named Eurovision Song Contest: The Story of Fire Saga, Ferrell, who co-wrote and co-stars, manages to tap into much of that sweetness, making the movie less of a roast than a silly homage.
Silly is the perfect word to describe this film. Director David Dobkin and writers Ferrell and Andrew Steele have made a film that is saccharine to the point of distraction, but that's not necessarily a bad thing. There is a tenderness that I found myself totally leaning into, not realizing how badly I needed to watch something this earnestly stupid.