Who knew that there was such a need for a sequel to Suicide Squad. The film that became a punchline and seemed to symbolize the lack of focus and decline of the DC Comics film universe now deserves credit for introducing us to the character who just may breathe new life into that once-floundering DC brand. In Birds of Prey: And the Fantabulous Emancipation of One Harley Quinn, Harley Quinn, as played by Margot Robbie, is the hero we didn't know we needed at the exact time we need her and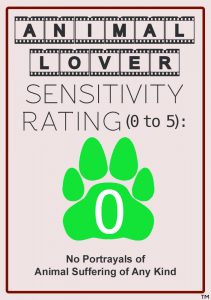 the film dedicated to her is a colorful and fun antidote to all the dreariness that has come before.
Coming off the massive success of Joker last year, Warner Bros and DC are smart to release Birds of Prey now, as we are still simmering in that gritty and dark world of a crime-ravaged and cruel Gotham, where compassion and kindness are non-existent. Propelling us light years ahead but still deep in the mire, Birds of Prey focuses on Harley Quinn the character, quickly separating her from the Joker, her raison d'etre, and moving her into her own space. Directed by Cathy Yan and written by Christina Hodson, Birds of Prey is a film wholly about identity and it succeeds in finding the exact right tone not just for the DC universe, but for the real universe in which we live now. There is no better time than now for Harley Quinn.