Revenge has largely been a male domain in Hollywood, but, lately, there have been plenty of movies featuring female characters seeking to right some very bad wrongs, from Widows to In the Fade to Peppermint. And now there is The Rhythm Section, a new revenge thriller starring Blake Lively, directed by Reed Morano. Unfortunately, this film ultimately provides neither catharsis nor satisfaction.
Lively, who first found fame on the television show Gossip Girl, showed the world that she had a serious side when she turned in a scene-stealing dramatic performance in Ben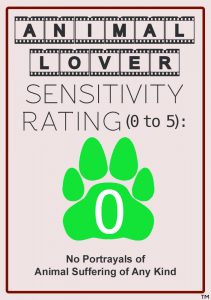 Affleck's gritty The Town in 2010. She gets serious and dramatic again in The Rhythm Section, playing Stephanie, a woman who is on a harrowing self-destructive path in the wake of tragedy. We first meet her as a bruised and drug-addicted prostitute on the streets of London, suffering mightily from the emotional trauma of having lost her parents and brother in a plane crash. Into her life comes a journalist (Raza Jaffrey), who tells her the plane didn't crash by accident, it was actually blown up by a terrorist and he knows who it is. This sets Stephanie on an odyssey to become a full-blown assassin, set on tracking down and eliminating every person involved in the bombing, all by herself.