When we think of influencers now, we think of 20-somethings on Instagram. But in the '70s and '80s, the biggest influencer in the world, at least in the world of popular culture, was an 80-year old British novelist. Agatha Christie wrote murder mystery novels and her books were so popular, they were turned into movies (Murder on the Orient Express, Death on the Nile), plays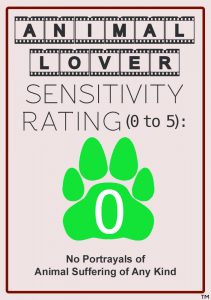 (The Mouse Trap, the longest-running play in the world, still playing in London) and influenced every other area of entertainment, including a hugely popular television series, Murder, She Wrote. Ordinary people could even play along, as murder-mystery themed dinners were a thing and there was even a popular whodunit-themed board game, Clue, which was also made into a movie. The Christie effect even filtered down to kids' books, as The Hardy Boys and Nancy Drew books, all mysteries for pre-teens, were as popular as Harry Potter is today.
I've often wondered why the classic whodunit murder mystery went out of style as a genre. There just doesn't seem to be an appetite for it anymore, as clearly evidenced by the poor box office showing of the latest Christie adaptation, a remake of Murder on the Orient Express in 2017. Tastes seem to have moved on to prefer content more thrilling, more violent, and less thoughtful than the Christie "everybody had a motive, now let's figure out who did it" model, which followed a clear and predictable structure: there's a murder, there are many suspects—all of whom had motive and opportunity—and there's a clever detective who solves the mystery. And sometimes the butler did do it.