Director Todd Phillips, known for comedies such as Old School, Road Trip and The Hangover trilogy recently made headlines during the press tour for his current movie, the drama Joker, by saying he decided to stop making comedies because "woke culture is ruining comedy." Thank goodness Taika Waititi doesn't agree.
Unlike Phillips, writer/director/producer/star of the new subversively and decidedly risky and darkly satirical movie Jojo Rabbit, Waititi thrives on pushing the envelope and challenging—and trusting—his audience to be able to handle subject matter that is eyebrow-raising, and to be able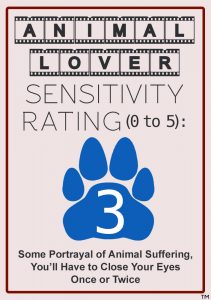 to appreciate the joke. While some may be shying away from doing risky work that may ruffle feathers, Waititi goes all in with a movie that is one of the most daring and committed satires I've ever seen.
I don't want to say too much about it, because it should be experienced as an unexpected ride, but I will paint the picture for you in broad strokes. Waititi has made a movie that is a (dark) comedy about Hitler, Nazis and World War II. I know it's been done before, most notably by Mel Brooks and Charlie Chaplin, so it's not like this is groundbreaking stuff. But Waititi's ability to raise it above farce is what makes this film feel so different. It is a bold and irreverent satire which mocks the Nazis and Hitler, but it also tells a deep and moving story against a backdrop of war. It is equal parts goofy and tragic, outrageous and sweet, heartfelt and horrific. And the Nazis are only a part of it.