I'm not a filmmaker, but I would imagine that every director's ultimate aspiration is to make a movie that is everything a movie can be. But is that even possible? Is it possible for any single movie to be all things at once: socially conscious, morally perplexing, layered, inventive, complicated, universal, accessible, funny, serious, scary, dramatic, weird, heartbreaking, tense, thrilling, violent, sweet, fast-paced, beautiful, well-acted, well-written and entertaining? Can you even think of a movie that covers all of that? The closest and most recent one that I can think of is Get Out, Jordan Peele's masterpiece from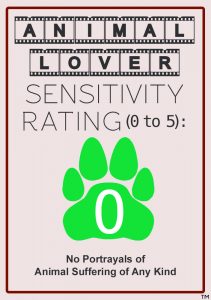 2017. Well, I'm not calling Parasite this year's Get Out, but it's not the worst comparison. Let me put it this way: I thought it would be a long time until I saw a movie that was as many things as Get Out was and achieved it in as such a perfect way, but here I am, just two years later and another perfect movie has arrived. And we totally should have seen it coming.
Writer/director Joon Ho Bong has been building up to this. His slate of films has slowly increased in critical attention, from Memories of Murder in 2003 to The Host in 2006 to Mother in 2009 to Snowpiercer in 2013 to Okja in 2017, Bong has been building a catalog of films that keeps getting stronger and while each film shone a brighter spotlight on the genius of Bong by cinephiles and critics, he still was far from being a household name. His latest film, Parasite, just might change all that. If there is any justice in the world at all, Parasite will finally be the film that recognizes Bong as the master filmmaker he is and officially serve notice to Mexico that Korea just may be taking over as the new home of master film auteurs.