I keep going back on my promise to quit superhero movies (or at least to quit reviewing them). I first broke my self-imposed moratorium with Black Panther last year and was rewarded mightily. Black Panther proved that not all superhero movies were going to be overly bombastic, mind-numbing testosterone fests, so I felt a bit better about making a new promise right then: only go to superhero movies that look interesting.
Which brings us to Captain Marvel.
I'll be totally honest with you. I had never even heard of Captain Marvel before. I'm not nor have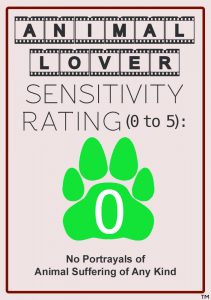 I ever been a comic book person, but at least I had heard of characters such as Captain America, Thor, the Hulk and Spider Man. But this Captain Marvel was a complete unknown to me. And even though I enjoyed the heck out of Black Panther, the whole Avengers saga has been totally lost on me. I watched Avengers: Infinity War just because I wanted to be in on the conversation, but I found it to be another cookie-cutter piece of CGI brain noise. With the exception of Black Panther and the first Guardians of the Galaxy movie, I can truly take or leave the Avengers and all their iterations. But when it was announced that Marvel Studios was casting a woman to play the originally male titular superhero and Avenger Captain Marvel, I was intrigued. And when it was then announced that the woman who would play her would be Brie Larson, I was in.