One of the things that I love about this time of year is how imagination is the driving force of most of the traditions. This is the season for children, and allowing them to indulge in and explore their imaginations is the best part of the holidays. So, even though the end of the year in Hollywood is dominated by movies vying in the Oscar race, it is also the perfect time of year for a movie that plays to and embraces the notion of fantasy and imagination, especially in children. And there is no better example of that than Mary Poppins Returns, the new remake/retread of the Julie Andrews classic from 1964. I know some of you may think there is no need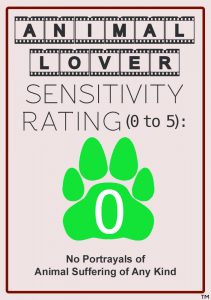 for a remake of a movie that was already perfect, but I promise you: there are worse things in this world than two Mary Poppins movies. Especially when they are both this good.
Now don't get me wrong. The original Mary Poppins was legendary. Nominated for 13 Oscars (winning 5), it was the pinnacle of success in the 1960's for the burgeoning Walt Disney film studio, and launched the career of a young actress named Julie Andrews (a year before The Sound of Music), winning her only Oscar for Best Actress. It was groundbreaking in terms of special effects and was the first major movie to combine live action with animation. So why mess with perfection? Because Disney can—they have the rights and the money to do it—and because they found a way to make a wonderful movie. It may be far from perfect or groundbreaking the way the original was, but the world is still a better place with it in it.